The ideal boat for experiencing the sea together
> Length all out: 10,70 m
> CE certificate Length: 9,99 m
> Max beam (inflated): 3,52 m
> Deck Length: 9,40 m
> Beam: 2,20 m
> Tubes diameter: 64-65 cm
> Tubes pressure: 0,35 atm
> Dry weight: 3.100 kg
> Air compartments: 6
> Max people on board: N. 16
> Max engine power: 662Kw (900 hp)
> Suggested engine power:
min. 2× 300 Hp –2x 450 Hp
> Engine Shaft Length: XXL x 2
> Draft: 0,62 m
> Fuel Tank: 700 lt.
> Water tank: 120 lt.
> Black water tank: 78 lt.
> Hull construction material: Fiberglass
> Self draining: yes
> Storage areas: N. 8
> Project category : B
> Trailerable: No
U-shaped dinette with electric table that converts into a sundeck and becomes one with the walkway.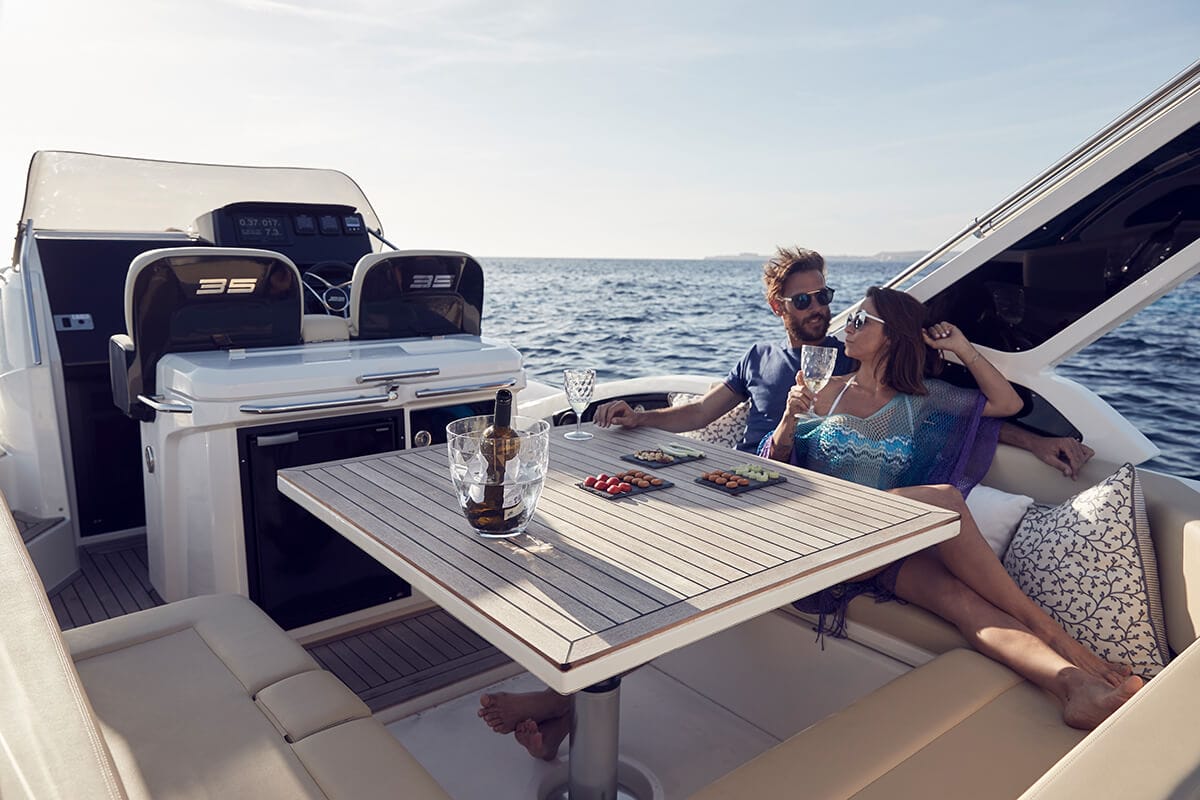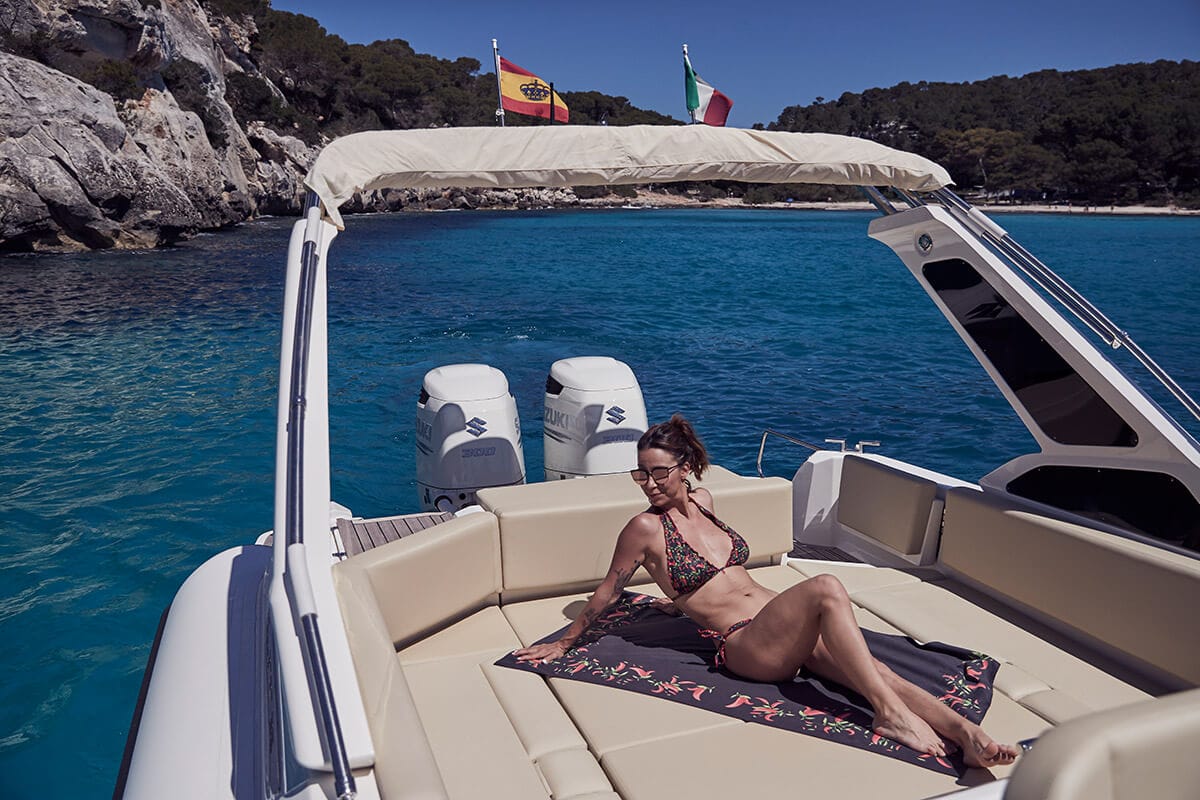 Large and comfortable aft area enlarged by a large pillow.
With an optional awning (supplied with the rollbar or T-Top), the aft area is transformed into an area sheltered from the sun.
The driving area can be protected by a steel & GRP T-Top which, with an additional awning fixed on carbon poles at the stern, protects the entire cockpit area.
Spacious dashboard for installing all on-board instruments, enveloping windshield and adjustable seat for a safe driving position.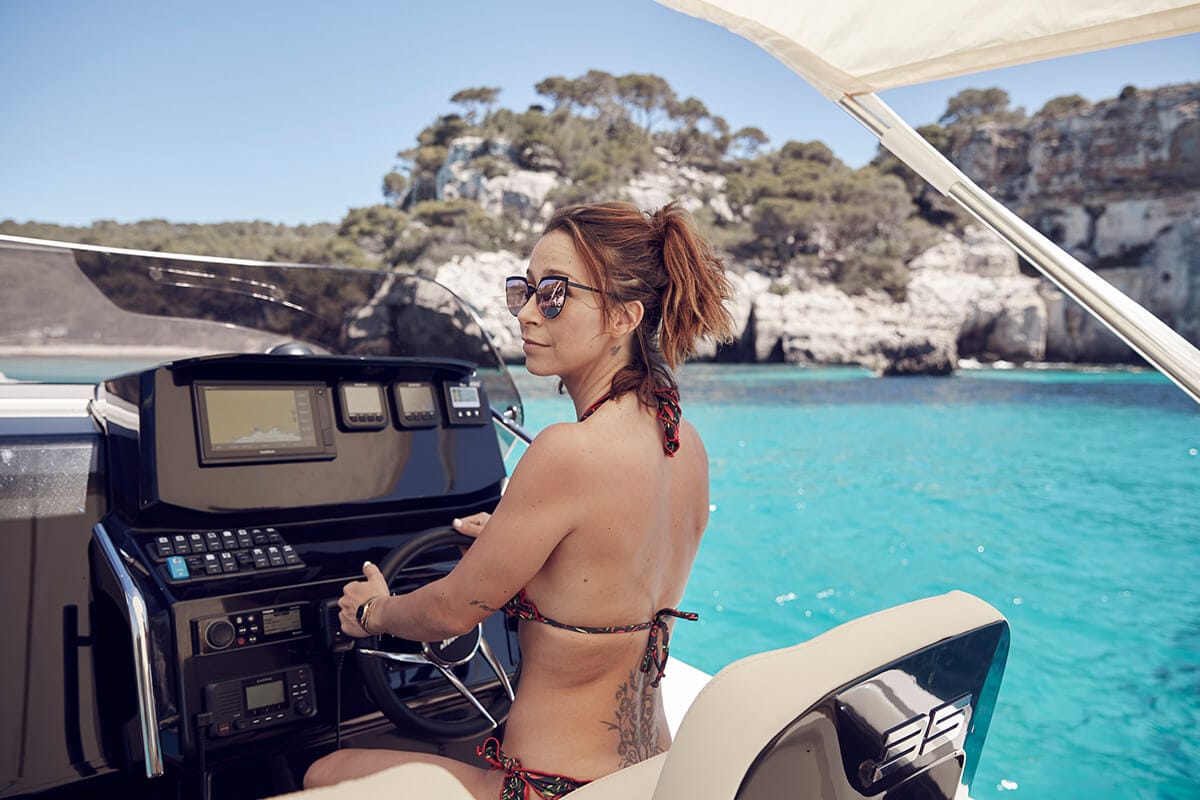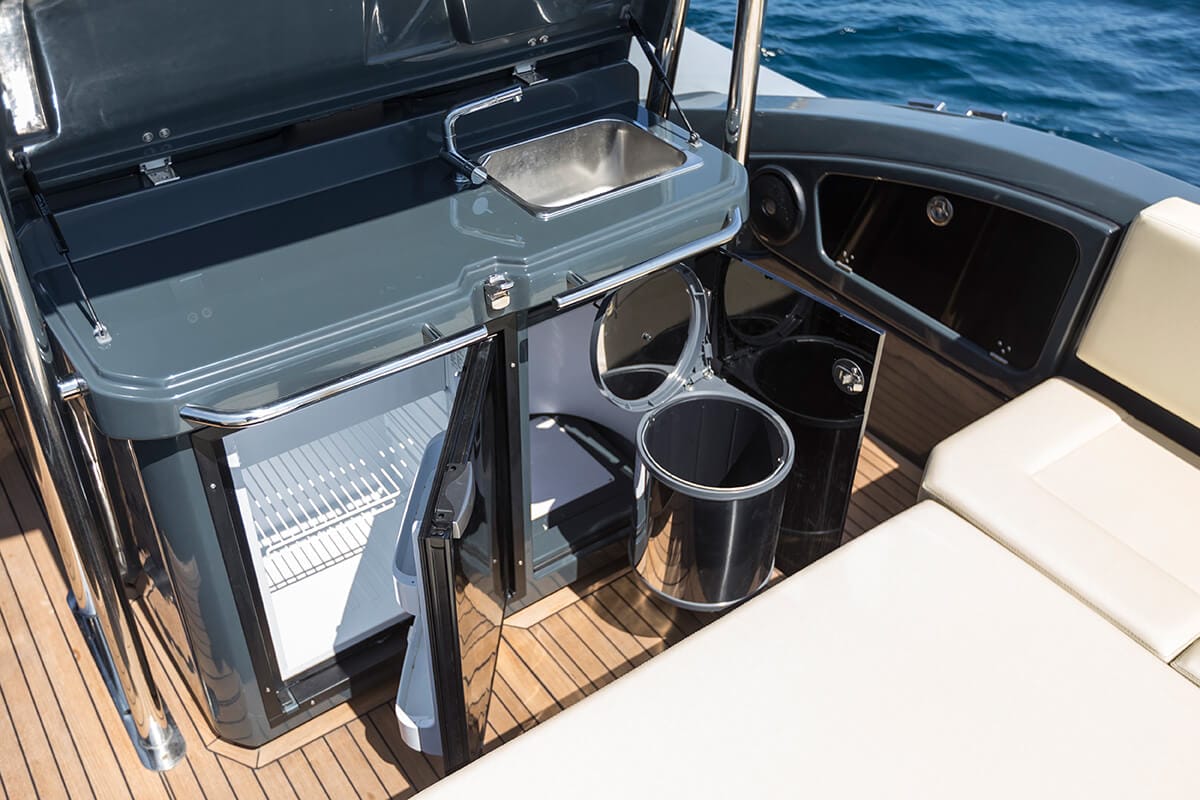 Aft of the driver's seat is a cabinet with sink, refrigerator and waste bin. Possibility of installing a stove.
Double bed with cabinet and separate toilet with electric toilet, sink and shower. Large windows in the hull and upper console allow for awesome illumination and ventilation.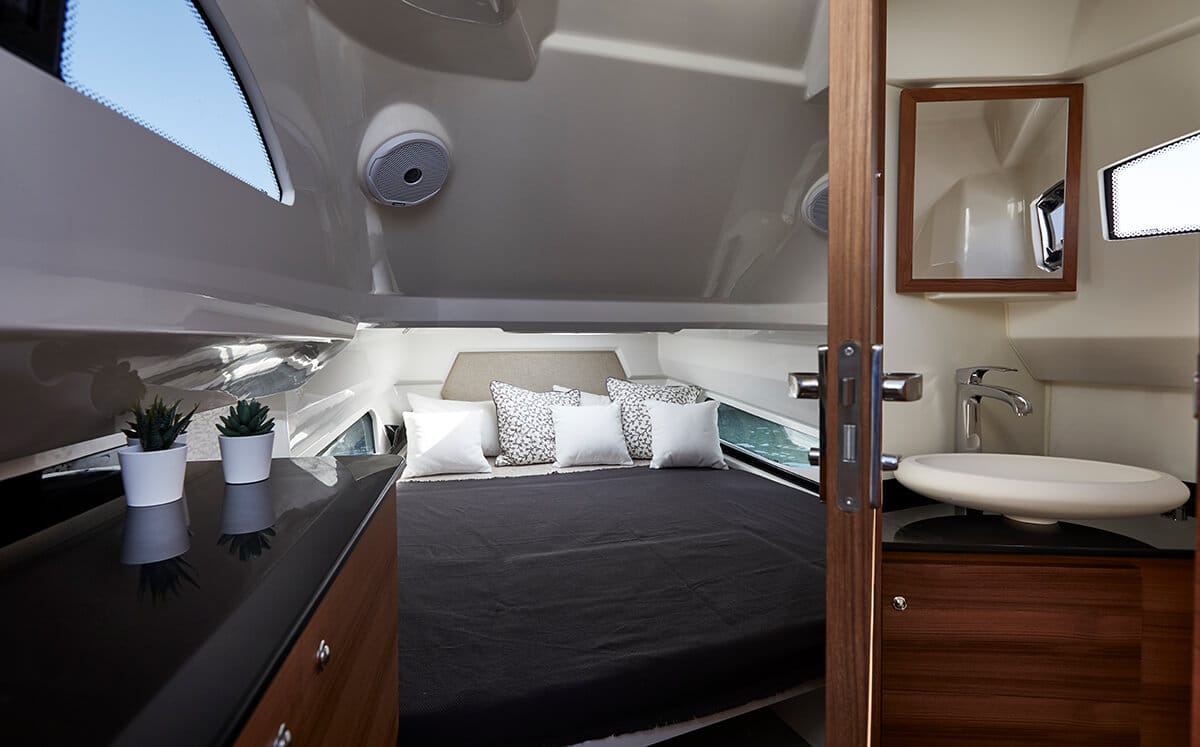 Comfortable sundeck for fun and relaxing days with friends
The Clubman 35 is the ideal boat to enjoy with their entire family and friends . The spacious living areas ( from bow to stern) and the huge cabin, are suitable for a family of five people plus friends to navigate in comfort. A gorgeous model to enjoy your summer vacations at best.
Having said so, the Clubman 35 must not be restricted only to vacation periods. Take it for a weekend or organise a cruise with your loved ones. The perfect tender for M/Y who look for a support boat that will add style and beauty to an already gorgeous mothership.
Equipped with ample space for people transport and customizable in color and accessories. It will ensure perfect stability even with rough seas, comfort and great handling in navigation for the transport of any type of material or person in total safety. Renting the Clubman 35 is a guarantee for the whole season. This boat will charm all customers thanks to its versatility and practicality, multifunctional spaces and overall beauty.
A boat that offers safety and unique onboard spaces. The best choice you can do for your charter fleet.