The optimal boat for any yachtsman
> Length all out:   8,50 m
> CE certification length:   7,99 m
> Max beam (inflated) : 3,15 m
> Deck Length:   7,70 m
> Beam:  1,88 m
> Tubes diameter:  63 cm
> Tubes pressure:   0,35 atm
> Dry weight:  1.800 kg
> Fuel Tank :  400  lt. 
> Water tank :  120  lt.
> Black water tank: 56  lt.
> Air compartments: N.6
> Draft: 0,45 m
> Max people on board: N.  16
> Max engine power:   441Kw (600 hp)

> Suggested engine power:

min. 2× 175 Hp –1x 300 Hp
max. 2 x 300 Hp / 1 x 450 Hp
> Engine Shaft Length: XL x 2 – XXL x 1 
> Hull construction material:  Fiberglass
> Self draining:  yes
> Storage areas:  N. 6
> Project category : B
> Trailerable: deflated
Large and safe "U" shaped dinette thanks to the tall backrest sides, convertible into a comfortable sundeck with large lockers underneath.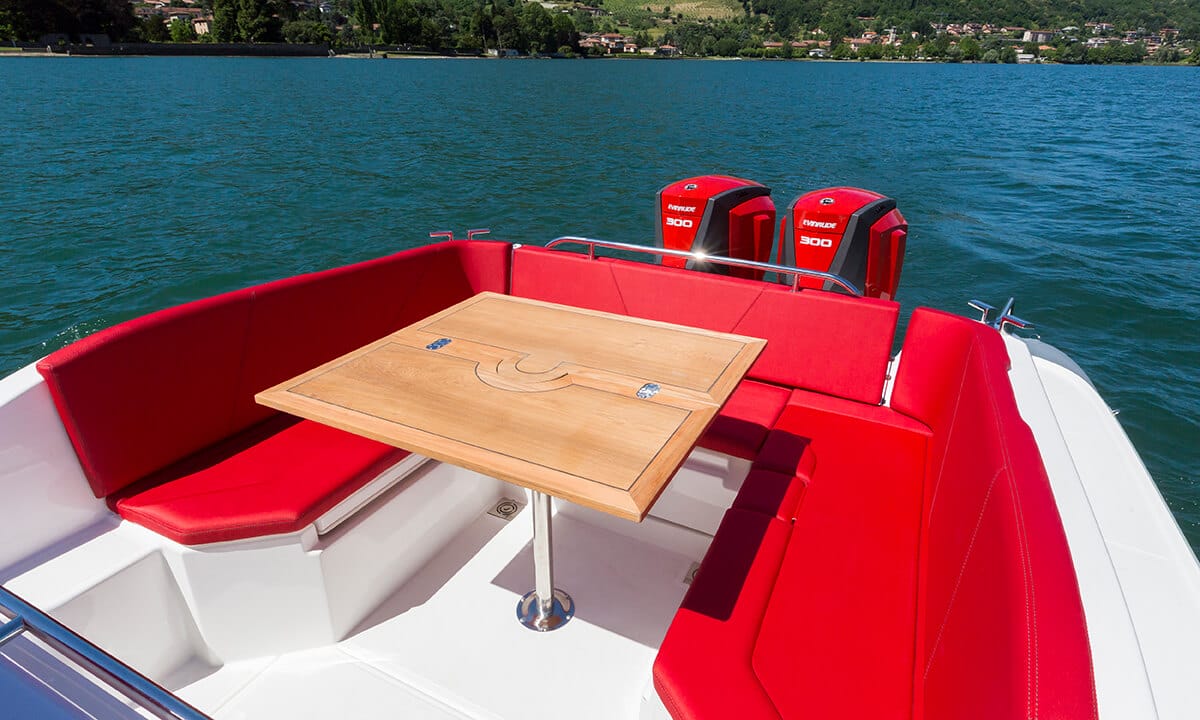 Comfortable and wide aft sundeck enlarged by reclining central backrest.
Comfortable and safe side passages on tubes.
Reclining lid with underneath a sink, cutting board, courtesy table and refrigerator are installed.
Enveloping, comfortable, and spacious double seat with the possibility of driving seated and
Housed in the console with access from the central door equipped with marine toilet, sink, extractable shower and mirrors.
Possibility of mounting a comfortable and practical Rollbar with large awning to protect the entire AFT area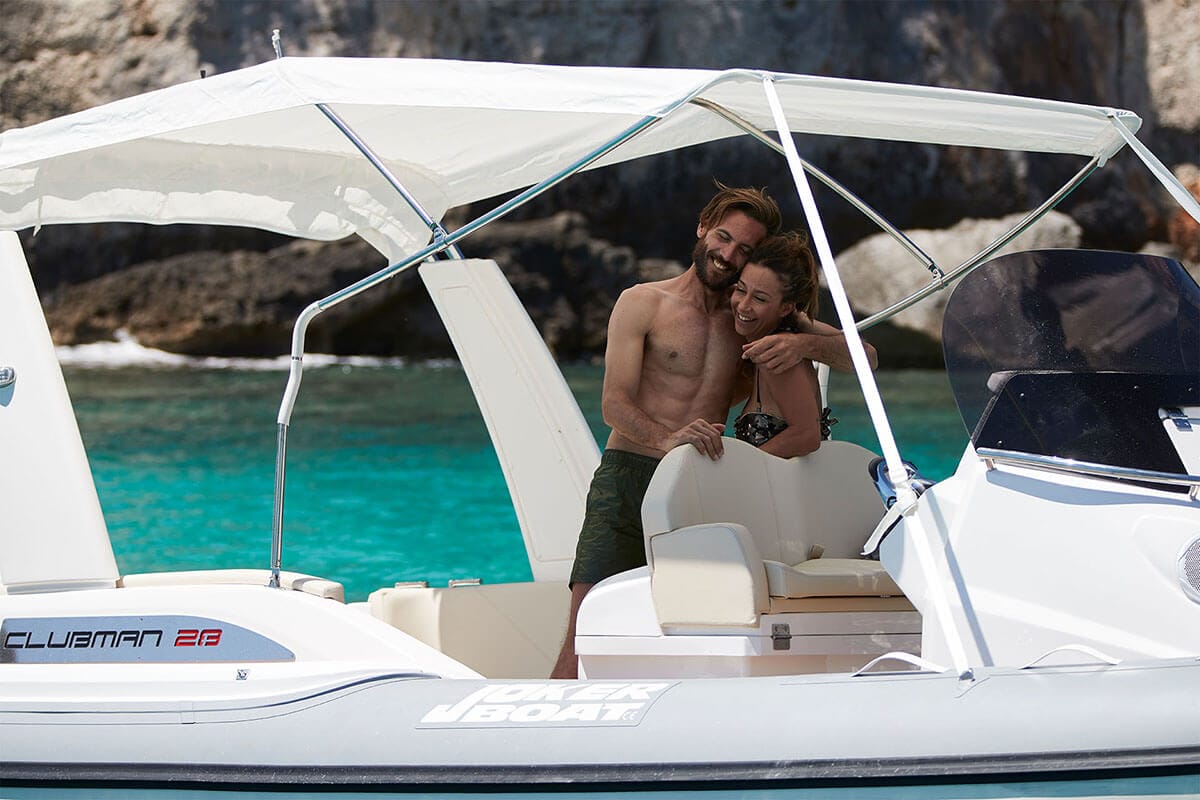 Comfortable sundeck for fun and relaxing days with friends and family
Due to it's functionality, its living spaces and its standard equipment, the Clubman 28 is the optimal boat for any leisure user. The hull softly rides on waves and is well balanced to absorb impacts as much as possible. 
It is optimally balanced in terms of weight, ensuring maximum stability and performance. The wide spaces on the deck allow for great ease in passage all around the boat.
The awning, simple to install, provides protection from the aft deck to half console with the possibility of extending it up to the bow with an extension. The WC completes the appeal of the boat providing an area for extra privacy
The Clubman 28 is an ideal boat also as a tender for yachts or large boats. It can be equipped with a lateral ladder for landing at the dock. The bathroom area inside the console can be transformed into a simple compartment for the storage of materials and therefore also useful for the transport of goods intended for life on board the mother vessel. Interesting also as a marine taxi considering the number of seats, the comfortable space and its smooth ride.
Easy to use and very comfortable, the Clubman 28 is a simple and safe choice for those who want to spend a wonderful day at sea thanks to all the features that this model offers. The large awning, a comfortable convertible dinette, a refrigerator and a bathroom in which it is possible to enter standing up, are just a few examples of what this boat can offer. This is why the Clubman 28 is certainly one of the most popular and successful models suitable for any charter.