The myth is back.. coming soon !
> Length all out: 7,01 m
> CE Certification length: 6,83 m
> Max beam (inflated) : 2,77 m 
> Deck Length: 6,02 m 
> Beam: 1,65 m 
> Tubes diameter: 46/54 cm
> Tubes pressure: tbd
> Dry weight: 1.200 kg 
> Fuel Tank : 210 lt. 
 
> Max people on board: Nr. 14
> Max engine power:  184 Kw (250 Hp)
> Engine Shaft Length: XL x 1
> Hull contruction material:  Fiberglass
> Self draining:  yes
> Storage areas:  N. 7/9
> Project category : C
> Trailerable: Deflated
Comfortable aft table that can be easily removed and transformed into a sundeck extension. Thanks to the folding backrest of the driver's seat you get an extra seat around the table and a larger sundeck
Large bow sundeck with headrest in the driving console
Completely renewed layout compared to the previous model, more similar to the family feeling of the CLUBMAN line. Modern, practical and refined design.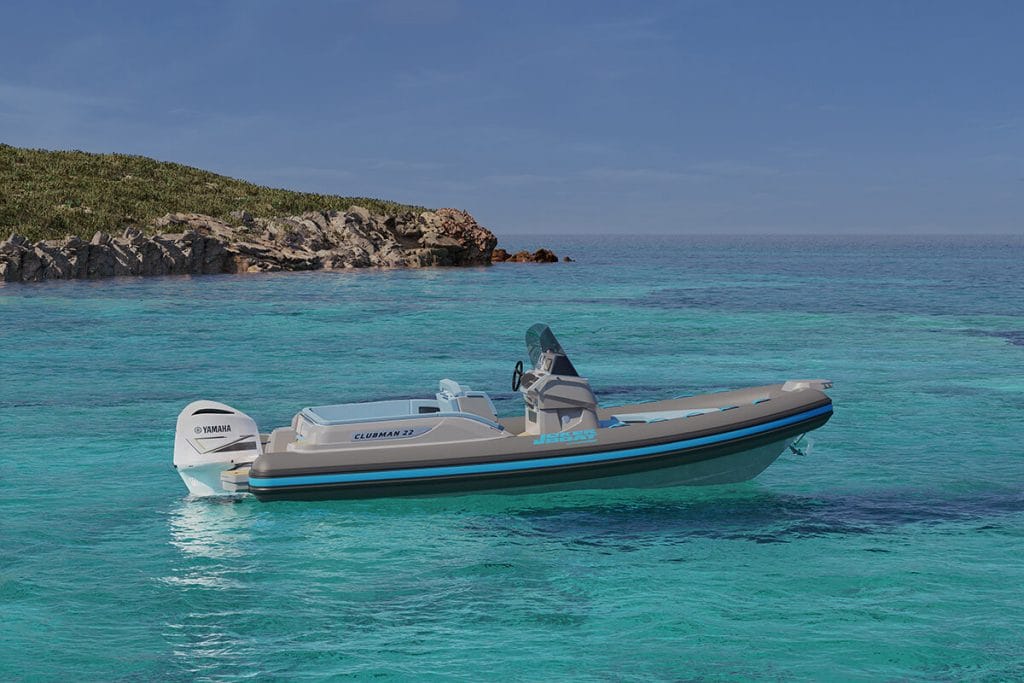 The CLUBMAN 22 PLUS is the ideal boat for pleasure: spacious and comfortable, it is perfect for the family who wants to enjoy a day at sea with all the comforts at hand. Thanks to its large separate sunbathing areas, this inflatable boat also guarantees an adequate degree of privacy in just 7 meters. The availability of a large bimini and the stern set up with a large table make the Clubman 22 plus,  even more versatile and captivating.
This Rhib is great for rental as the space on board allows a family of three or four to move around easily and maintain their own individual space.
The CLUBMAN 22 PLUS is the perfect solution for renters who want full seasons and zero problems.