> Length all out: 7,01 m
> Certification length: 6,83 m
> Max beam (inflated): 2,77 m
> Deck length: 6,02 m
> Beam: 1,65 m
> Tubes diameter: 54/46 cm
> Tubes pressure: 0,30 atm
> Dry weight: 1.200 kg
> Air compartment : N. 6
> Fuel tank: 210 lt. 
>Max people on board: N. 14
> Max motor power: 184 Kw (250 Hp)
> Motor shaft length: XL x 1
> Hull construction material: Vetroresina
> Self draining: Yes
> Storages areas: N. 7/9
> Project category: C
> Trailerable: deflated
Comfortable aft table that can be easily removed and transformed into a sundeck extension. Thanks to the folding backrest of the driver's seat you get an extra seat around the table and a larger sundeck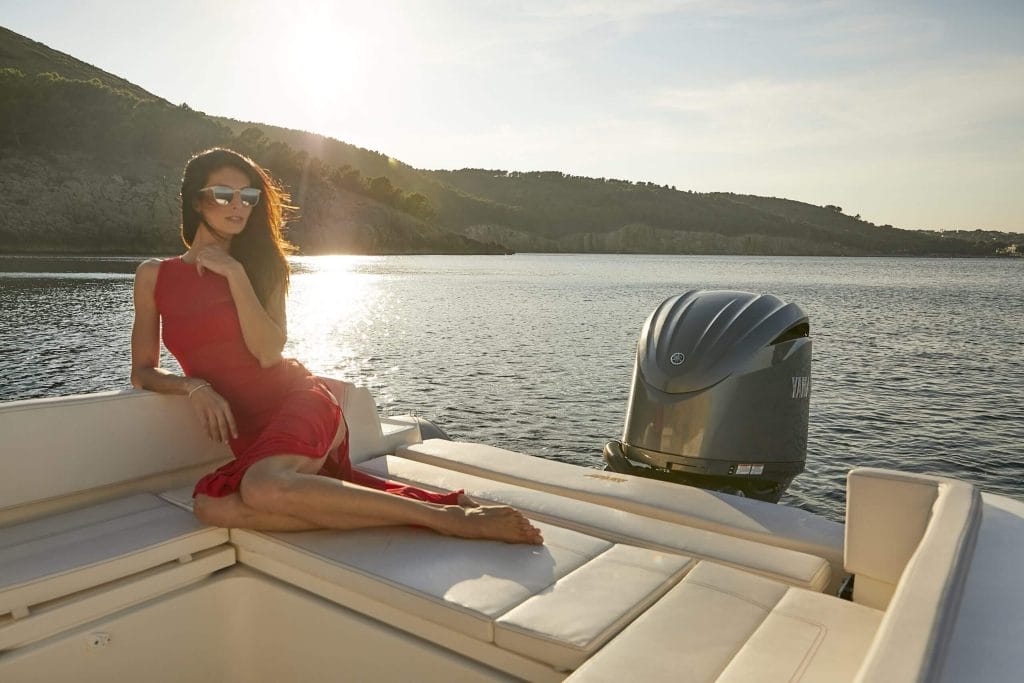 By lowering the stern backrest, an even larger sundeck is obtained and it facilitates the passage to the stern.
Folding driver's seat to allow the extension of the stern sundeck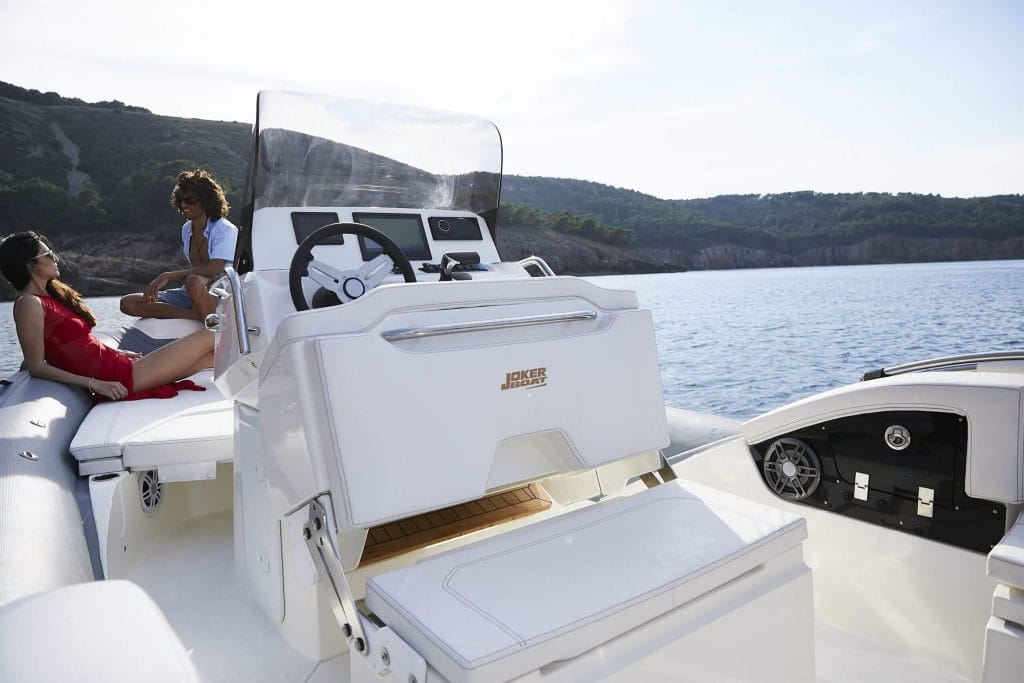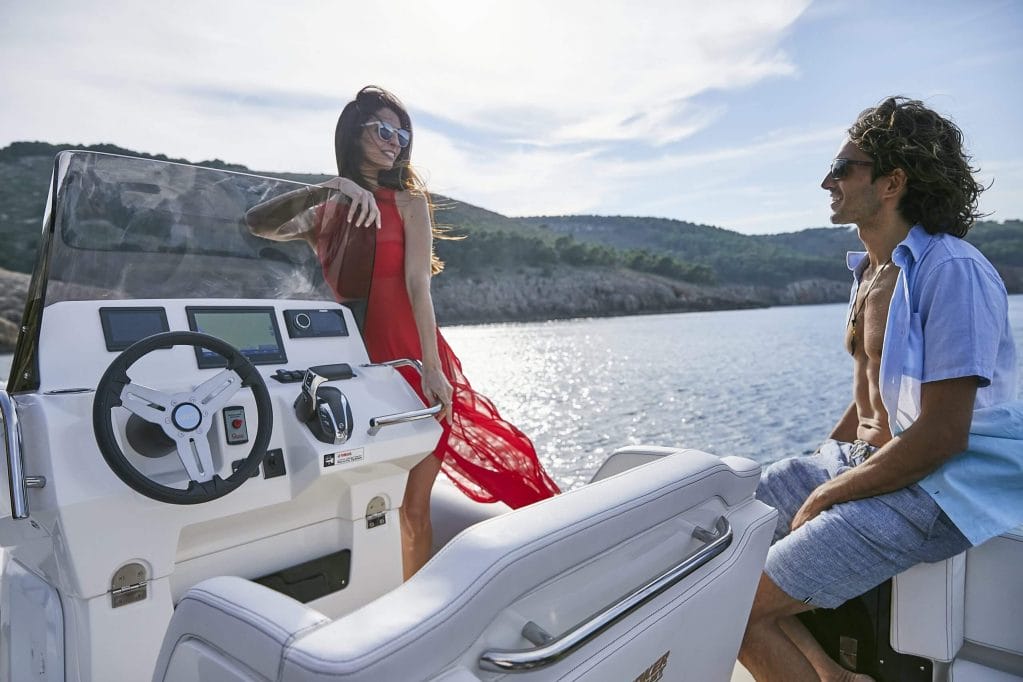 The console cockpit is large and functional. Designed for the installation of two screens, a radio, VHF, utilities panel and other accessories necessary for navigation.
Large bow sundeck with headrest in the driving console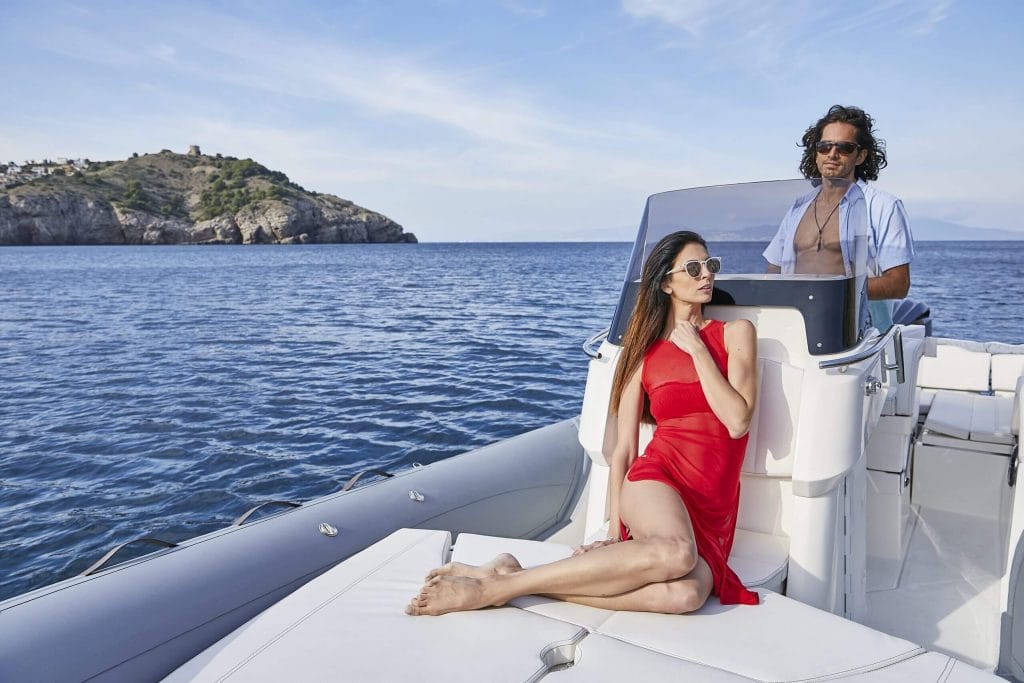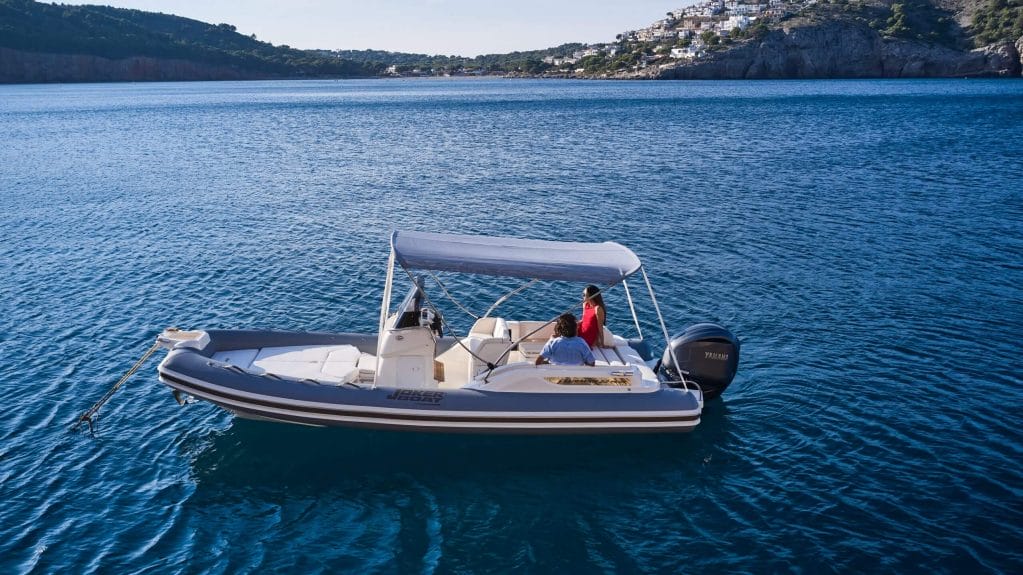 A practical telescopic bimini in stainless steel with gas springs, is issued as standard and covers from the driving position to the stern platforms.
The Clubman 22 Plus is the ideal boat to enjoy: spacious and comfortable, it is perfect for enjoying a day at sea with the entire family thanks to all the comforts at hand. Thanks to its large separate sunbathing areas, this inflatable boat also guarantees an adequate degree of privacy in just 7 meters. The large bimini and the stern configuration in ensemble with a large table make the Clubman 22 plus versatile and captivating.
This RHIB is optimal for renting facilities as the space on board allows a family of three or four to move with ease. The large awning and the versatility of the aft dinette create an incredible convivial space for a 7mt.
The large stern platforms are practical and ideal for
a quick ascent and descent thanks to the retractable ladder placed in the right platform. A stable hull, easy to steer, safe and economical with consumption.